7-Eleven stores in Sacramento gives away free Slurpee's
1 min read
PITTSBURGH (KDKA): 7-Eleven giving away free Slurpee's to celebrate its birthday every year, on July 11.
Customers across the country can pick up a free small-sized Slurpee at join in 7-Eleven stores today between 11:00 a.m. and 7:00 p.m. — while supplies last.
And many more offers excites you, participating 7-Eleven locations will also offer hot dogs, pizza slices, Slurpee cookies, and hot chicken tenders all for $1.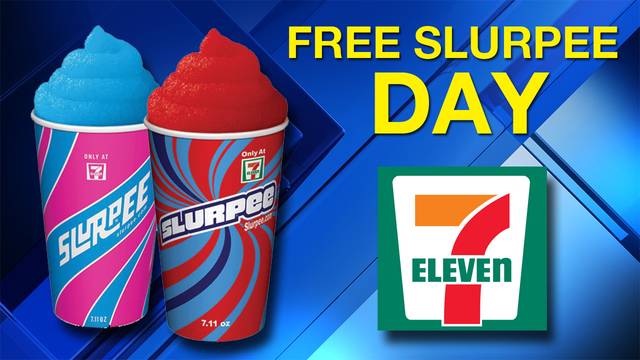 Happy 7-Eleven Day, Slurpee's! Follow your tongue heart and come get a free small Slurpee, today only! 11am to 7pm.
#slurplife#7ElevenDayhttps://t.co/oSwVQgcLJk pic.twitter.com/JSemYrABDb
— 7-Eleven (@7eleven) July 11, 2019
Rewards members also get extra benefits. Anyone who scans their app, card or phone number with their free Slurpee drink will receive a reward for another free Slurpee within the next 30 days.
7-Eleven guesses some 9 million free Slurpee's will be given away today.